Release from my Parents
Back in 2011, I wrote out over 20 things that my parents taught me both in developing virtuous skills and in the creation of difficult coping mechanisms. I proceeded to release them of these obligations. I also released myself from teaching them things.
I have had a great relationship with my mother for the last 26 years. Of course, this takes into account that she has been dead for 52 years, of which 26 years after, I had continued to hate her. As many of you who have followed me before know, I went through a profound forgiveness process in 1997 around her, and it changed my life.
I understood why things were the way they were between us, and the charge I had dissipated completely. All I could feel was the deep love and appreciation for her.
The Releases are Forgiveness
People often have the spiritual misconception that forgiveness needs to be in person. This is also a prime example of not needing to have a person alive or in front of you to go through complete forgiveness.
There are also hidden issues in families that don't necessarily get revealed all at once within our own psyches. Truths often happen like onion peels in how they unravel. If we can feel the experience into consciousness, we can heal it. It's important to be patient with ourselves as well as knowing that forgiveness bypassing can occur.
Forgiveness bypassing is when people say they forgive the issue or members in the family when they don't really know what fully happened or processed the feelings. They then continue to feel taken advantage of or fall back into old patterns around their families. The name of the game is awareness, discharge and self-empowerment that is supported by care, self-care, and compassion.
I decided to do my list about my mother anyway because I wanted to clear out all the nooks and crannies in what she taught me even though I felt just love and tenderness towards her. There were only four difficult things left in her obligations to me–to teach me what insanity is, to stop any kind of overindulgence, to stop feeling like an identified patient, and what suffering and helplessness are in a family. These were very simple to release once identified.
When I wrote out the 25 things that were from a caring skill set, I was truly amazed. I could really see some of the wonderful qualities that I have now that came from her. And I released her from teaching me those attributes because I already possessed them. I didn't need her support or have it attached to her. It was really a process of reclamation of more of me.
With my father, there was much more work. The end result, though, was that I ended up writing him a letter sharing all the wonderful things he did for me. I let him know that I released him from all obligations around them as well as the difficult coping mechanisms I developed due to what occurred at the time.
I gave gratitude to him for playing the role of the father in all that I learned. I then told him our connection was completely over in physical form until he transitioned, and to please not attempt to contact me again. I did this with care, love and with a great amount of clarity in being aware that there might be familial financial ramifications. Inner freedom will always outweigh financial ties for me.
I let him know that I will always love him, and I would be the first one to help him connect with Creator's love and light when he passed.
I mailed it, and it was done. I felt a huge release and a deeply internal shift.
That letter was mailed in 2011. He died in 2019. I did not talk to him before he died. I fulfilled the obligation to make sure he fully became aware of his connection to Creator's Love. We then had a chat where he apologized for not believing me though I didn't need that from him. He said that he was talked out of giving me any inheritance. That made sense. Other family members were involved in swaying him. I was ok with that. Karma has a way of working and his money is not the Source of my financial abundance.
He is very available to me in Spirit. I've felt him fulfill many things I've asked for in support. I feel grateful for his assistance and spiritual love.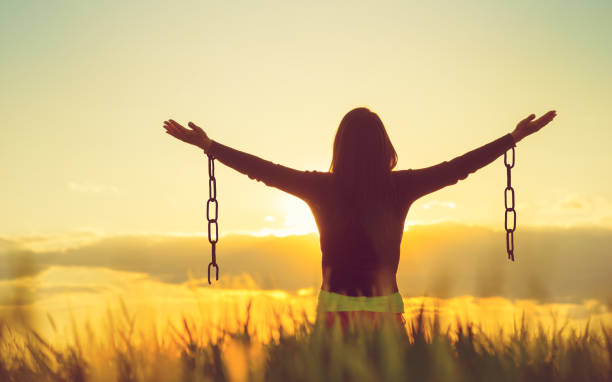 Forgiveness doesn't have to be done in-person
Forgiveness didn't mean I needed to choice physical connection anymore than love does. Forgiveness is for me in releasing my attachment to his actions. It means that I experience freedom to move forward unencumbered by another's choices, actions, and perceptions of my truths, with my own energy solid within myself. Again, this does not need to be done in person to feel liberated!
What You Can Do
Consider making your list of your parental issues, the 3 R's (resentment, regret, rejection), anger, offended by, hatred, minimized by, and take the time to clear these. If you test the beliefs by adding in the statement at the beginning, 'on any level', which would include the genetics, history and soul, the process goes deeper, and you end up feeling lighter and freer.
If you need support, consider a session through our non profit to help you along or if this topic interests you, consider a workshop to support you to do it on yourself or with the help of friends.
With blessings and care,
Judy
Helpful Creator's teachings/downloads
I know what it feels like to, how to, when to, that it's possible, that I can, I do (or I am/am able to be):
to release my parents and my ancestors from the obligations they taught me
to forgive my parents in the ways they taught me life lessons
to re-claim myself from the energy of my parents
to feel empowered around my parents
to complete forgiveness without having to be in-person to liberate myself.